One of the many icons of the war in the Pacific, the Landing Vehicle Tracked (LVT). The United States Marine Corps first showed interest in an amphibious landing and support vehicles in the 1920s and 30s. Although their first such vehicle, a modified M1917 tank which could be deployed from a shallow-draft barge, proved successful, there was not enough funding for the project to continue.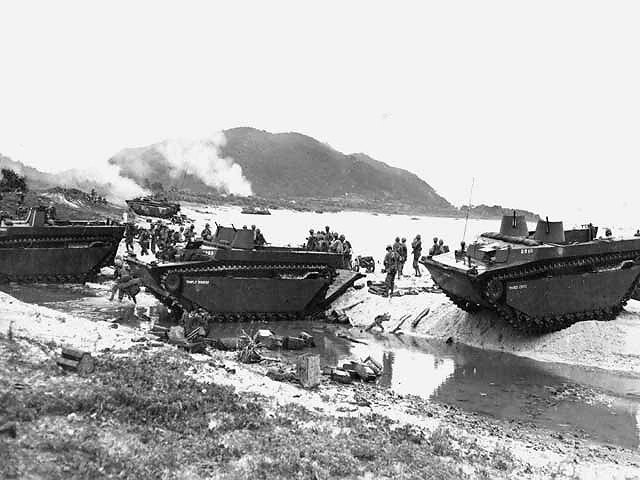 In 1937, the USMC was made aware of a peculiar vehicle designed for search and rescue operations in the swamps of Florida. The Alligator, as it was known, was fully tracked and amphibious, allowing it to traverse the swamps both overland and in the water. The USMC saw this as a perfect vehicle to conduct amphibious landings with, and attempted to acquire a model for testing, though the Navy denied these requests.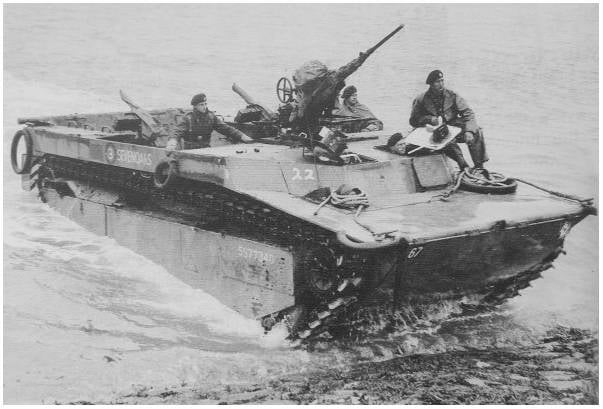 In 1939, the Marines were finally permitted enough funding to procure test models from the Alligator's creator, the Robelings, a family of prolific engineering pedigree. Approved for service in July 1941, the LVT family of vehicles spanned eight variants by the end of the war, the most numerous which was the LVT-4. Using the same Wright R-670 radial engine as the M3 Light Tank, it could move at 20 miles per hour on land or 7.5 miles per hour in water.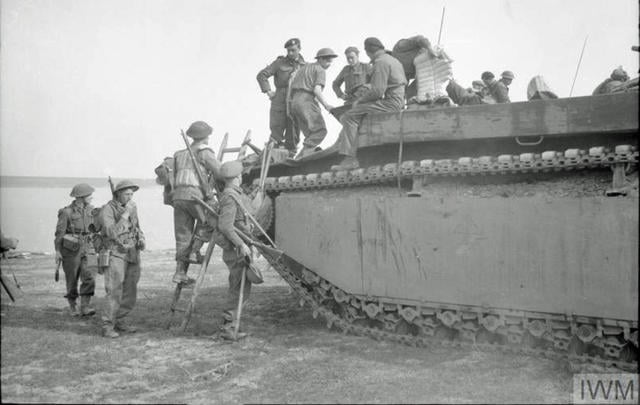 The LVT-4 could comfortably carry twenty four men, or a small vehicle in its cargo hold. While the LVT family is most associated with the Pacific Theater, the LVT-4 saw most of its service in Northwest Europe.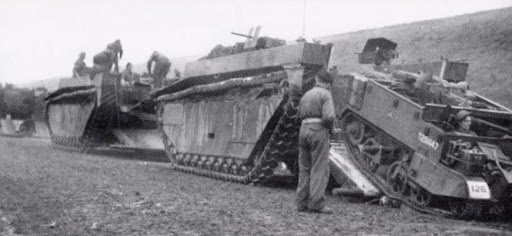 The U.S. Army was given just over 6,000 vehicles out of the 8,348 produced, while the British Army was given 500. Although they arrived too late to participate in the landings at Normandy, the British and Canadians made great use of them in the invasion of the Netherlands and the crossing of the Rhine River.